Chester River Regeneration
Burrowed along the busy Chester River, this home replaced a long-standing family getaway with a new one to serve the next generations to gather and enjoy the waterfront lifestyle. The beach-style floor plan, with upper and lower kitchens, facilitates vacations and long weekends for extended family. The interiors are very tastefully appointed with reclaimed flooring, shiplap walls and vaulted ceilings that provide an open but comfortable setting.
Architect: Christine M. Dayton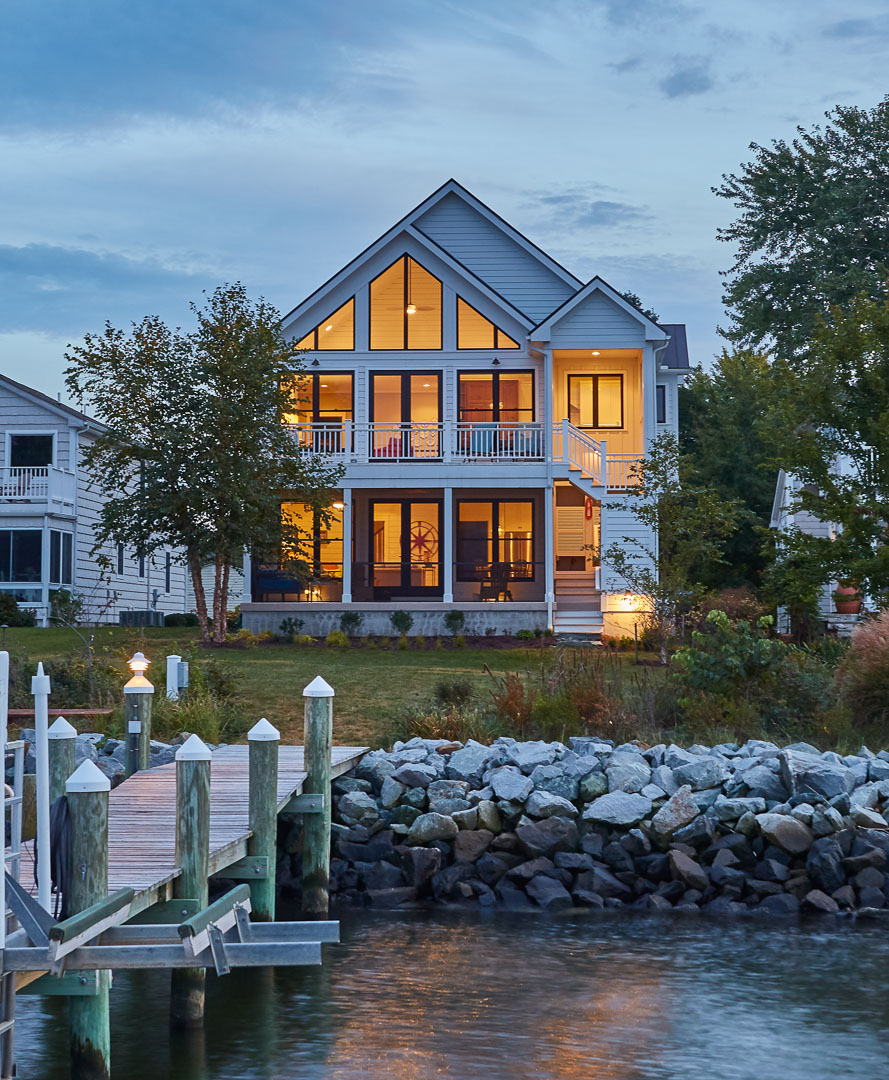 Let's build something together.
Whether you're a homeowner planning a project or an architect searching for an exceptional building partner, we can help. Connect with us today.