Resting on the very tip of Morgans Point, at the mouth of Town Creek, this 8,000-square-foot family home is misleading, designed to be spacious yet understated, interesting yet subdued. The reclaimed ancient Chinese Elm floors are emblematic of a level of quality that is blended with modesty and comfort, in a setting that is geared toward relaxed family gatherings. Exceptional amenities include a summer kitchen, expansive screen porch with pizza oven and fireplace, two master suites, and a work-out area with a sauna and steam shower.
Architect: T.J. Gilbride Architects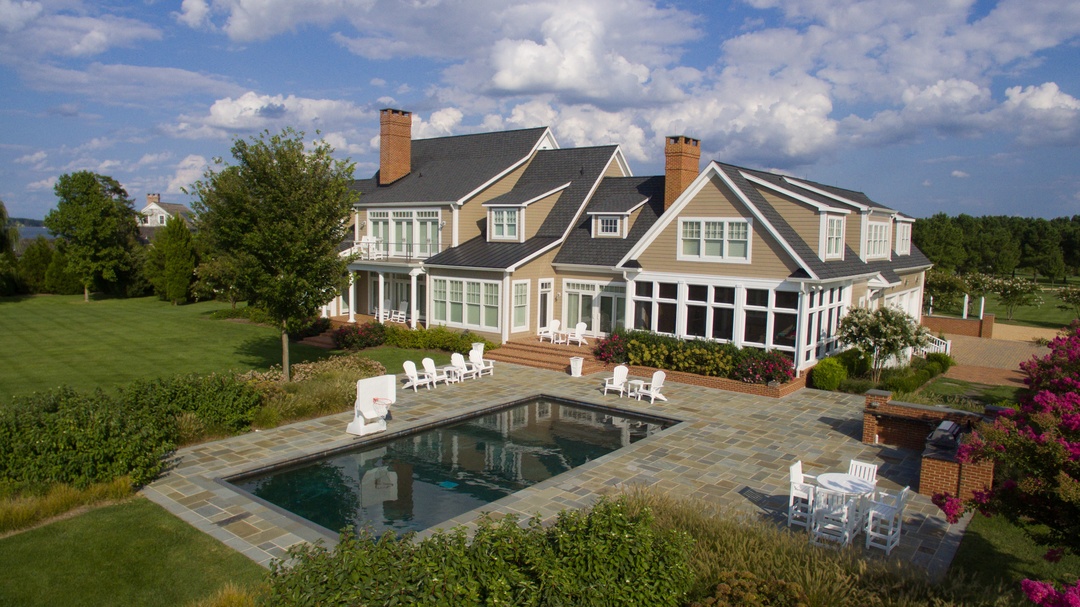 Let's build something together.
Whether you're a homeowner planning a project or an architect searching for an exceptional building partner, we can help. Connect with us today.