Luxurious enhancements on Edge Creek create the perfect setting for life-long memories. An outdoor pavilion, pool, in-pool bar, decks and fire pit afford the setting for parties, family gatherings or solitary relaxation with fabulous sunsets from the western exposure. The contemporary style provides a surprising contrast, hidden behind a traditional home.
Design: Campion-Hruby Landscape Architecture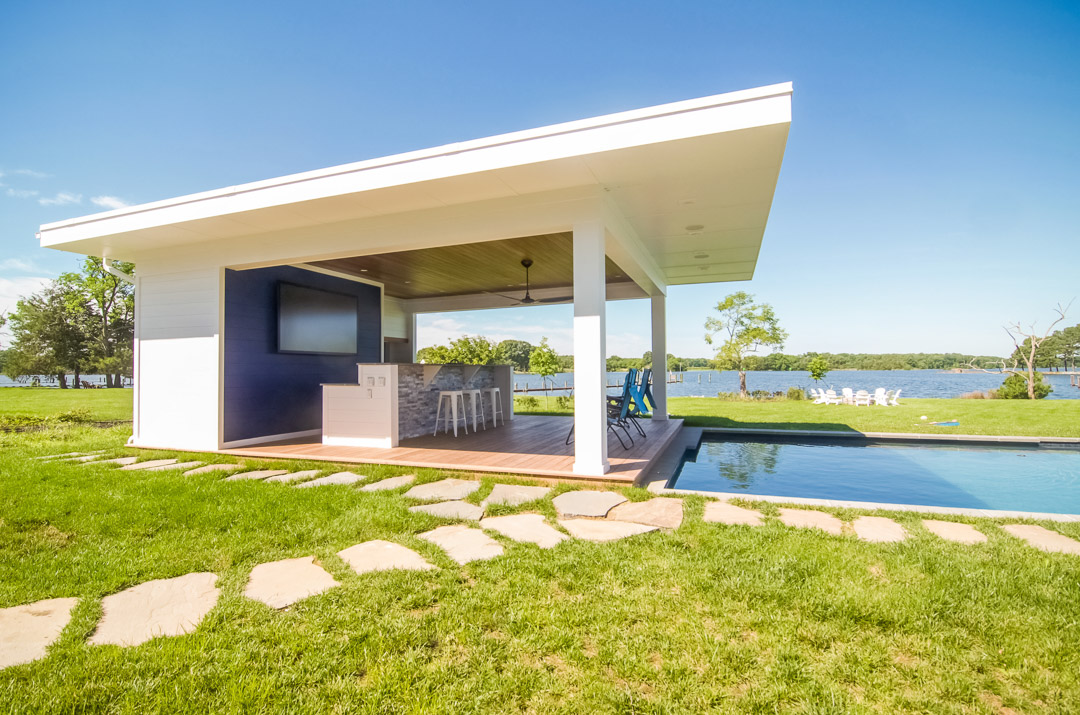 Let's build something together.
Whether you're a homeowner planning a project or an architect searching for an exceptional building partner, we can help. Connect with us today.